Sugar Intake Per Day | Sugar – How Sweet It Is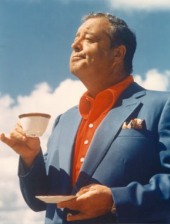 There's a great snack right in front of you.
Here's to thinking outside the bowl.'
The text for today's sermon comes from Kelloggs' website where on one of their websites they describe the virtue of eating a breakfast based on flour, sugar, sodium, chocolate and milk.
'Kellogg Company was founded on a commitment to nutrition. This commitment remains at the core of our business today. With more than 100 ready-to-eat cereals around the world, consumers count on Kellogg for great-tasting, convenient and affordable choices that meet their nutrition needs.'
Of course what you won't read on the Kelloggs' site, or any other site run by the manufactured food industry is the virtue of having either a decent, unsweetened, cooked or uncooked breakfast.
In fact you won't even get this off the dietician association websites who still think that a piece of toast, a few breakfast biscuits and a glass of orange juice is a decent breakfast.
Some time ago a mate of mine suggested that I warn people off shopping from the inside aisles of super markets for a week. I think that's good advice. No-one ever died from eating meat, fish and chicken, together with fruit and vegetables for a week!
The other thing he said was that had I observed that the worst of the boxes of breakfast food were placed at eye-level on a left hand shelf, close to the checkout? I hadn't, so I conducted an investigation at my local supermarket.
In my own mind I had to decide what were the worst of the breakfast foods, so I drew up a couple of league tables, based on
flour content
sugar content
salt content
price
The table below outlines the sugar content of the most prominently displayed packets of breakfast food – by the far the majority of them being biscuits.
BREAKFAST
FOOD SUGAR CONTENT LEAGUE TABLE
Product
Manufacturer
Sugar
– gms/100gms
Unbranded
oats
Home
Brand
0.0
Weeties
Uncle
Toby
0.9
Uncle
Toby's oats
Uncle
Toby
1.0
Weetbix
Sanatarium
2.8
Cornflakes
Kelloggs
7.9
Rice
Bubbles
Kelloggs
9.0
Special
K
Kelloggs
14.5
Just
Right
Kelloggs
31.2
Milo
Nestle
31.3
Crunchy
Nut Cornflakes
Kelloggs
31.7
Nutrigrain
Kelloggs
32.1
Coco
Pops
Kelloggs
36.5
Frosties
Kelloggs
41.3
Froot
Loops
Kelloggs
41.5
The reason for the popularity of this type of the junk breakfast foods is the Kelloggification of our diets. It's the power of persuasive and persistent advertising to seduce fools and children, advertising fronted by Play School presenters and the power of supermarket shelf placement.
In my classification if it's got more than 10% added sugar it's a confectionery; it's junk.
It's a way of life being promoted by various sections of the nutrition community. If you look at pictures of kids involved in the breakfast programs in schools, you'll notice them stuffing themselves with flour and sugar. No wonder they're getting fatter.
And anyone who can't make the distinction between the whole grain cereals – like brown rice, cracked wheat or rolled oats – and flour and sugar (and salt) baked up into a loaf or a biscuit, is seriously lacking in discernment.
The culture of flour and sugar breakfasts has become so well entrenched that few people ever stop to ask the question, 'would I eat this stuff for tea?'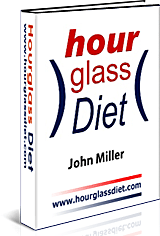 Buy the Hourglass Diet Today for $27us
Bonus 1: The audio file I'm Getting Closer to My Ideal Weight
Bonus 2: The ebook "Aerabyte Aerobic Fitness training System"
Bonus 3: the ebook 'Eat and Grow Fat"
Bonus 4: the ebook "The Glycemic Sideshow"